The Walking Who?
Me avoiding all things The Walking Dead from here on out: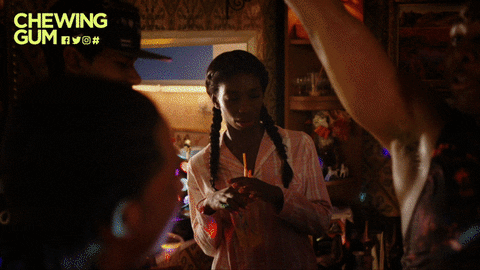 Seriously. Fuck The Walking Dead, Fuck Scott M. Gimple. Fuck any of the actors from the show who had time to sit beside Chandler Riggs on the couch while he was on Talking Dead but didn't. Any time a loved character gets killed there are at least one or two other actors from the show with them crying and snotting all over the place. Fuck a recorded message. I know Danai is busy promoting Black Panther (I'm embarrassed I still haven't seen it yet) and some of the others probably have shit going on but not everyone was too busy to fly in and give that young man some support. I know that no one is safe on this show but his death makes no sense whatsoever to the story and I won't go into detail because it's 4am and I need to get my ass back to sleep but they (Scott Motherfucker Gimple) did Chandler Riggs DIRTY AS FUCK. To be on a show from the age of 10 to 18 and be dissed like that doesn't sit well with me and a lot of other fans of the show. It's ok, this baby will be fine. I really hope he can book a gig on Stranger Things. I see him playing an 80s geek.
So…I need to find something new to watch at 9pm on Sundays now.